Kumbow ® the bed he needs
Confort et durabilité garantie
Kumbow ® Enfin un lit indestructible !
One bed, two range
The Strong range and its sleek design fits perfectly into any interior with its sober and chic finish. The Indestructible range designed for professionals is specially recommended for intensive use and frequent washing. Livraison sous 48h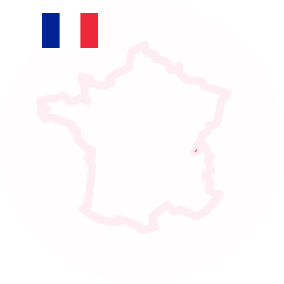 Fabricant Français 365 days warranty
A concept, a model, several desires... a guarantee
Combining resistance, comfort and ease of maintenance, the innovative concept of Kumbow beds has been designed with the aim of reconciling the comfort of the dog and the durability of the product.
No more beds thrown away after few days , give your pet a long lasting bed that your dog can no longer destroy.
The concept ?
The fabric, inserted in tension in a high-strength aluminum frame, is no longer within the reach of dogs with powerful jaws and they are no longer able to destroy their bedding; to the delight of their owner.
Benefits ?
Protecting the animal's back and joints, this ergonomic assembly also provides firm and comfortable support reinforced by the principle of raised ground which isolates the dog from cold and wet floors and provides better ventilation and optimal body self-regulation.
The clean and sober line fits into any interior and becomes a decorative accessory.
This is why Kumbow offers a world of possicbily: choose your model, It adapts to all desires and let's not forget the ease of maintenance by offering a product which is washable by a simple jet of water to remove hair and dirt. 🧹 .
Delivered and assembled in France, our beds are available in 4 sizes for each of our ranges and include an XXL size for grands chiens parce que oui, eux aussi aimeraient s'allonger entièrement.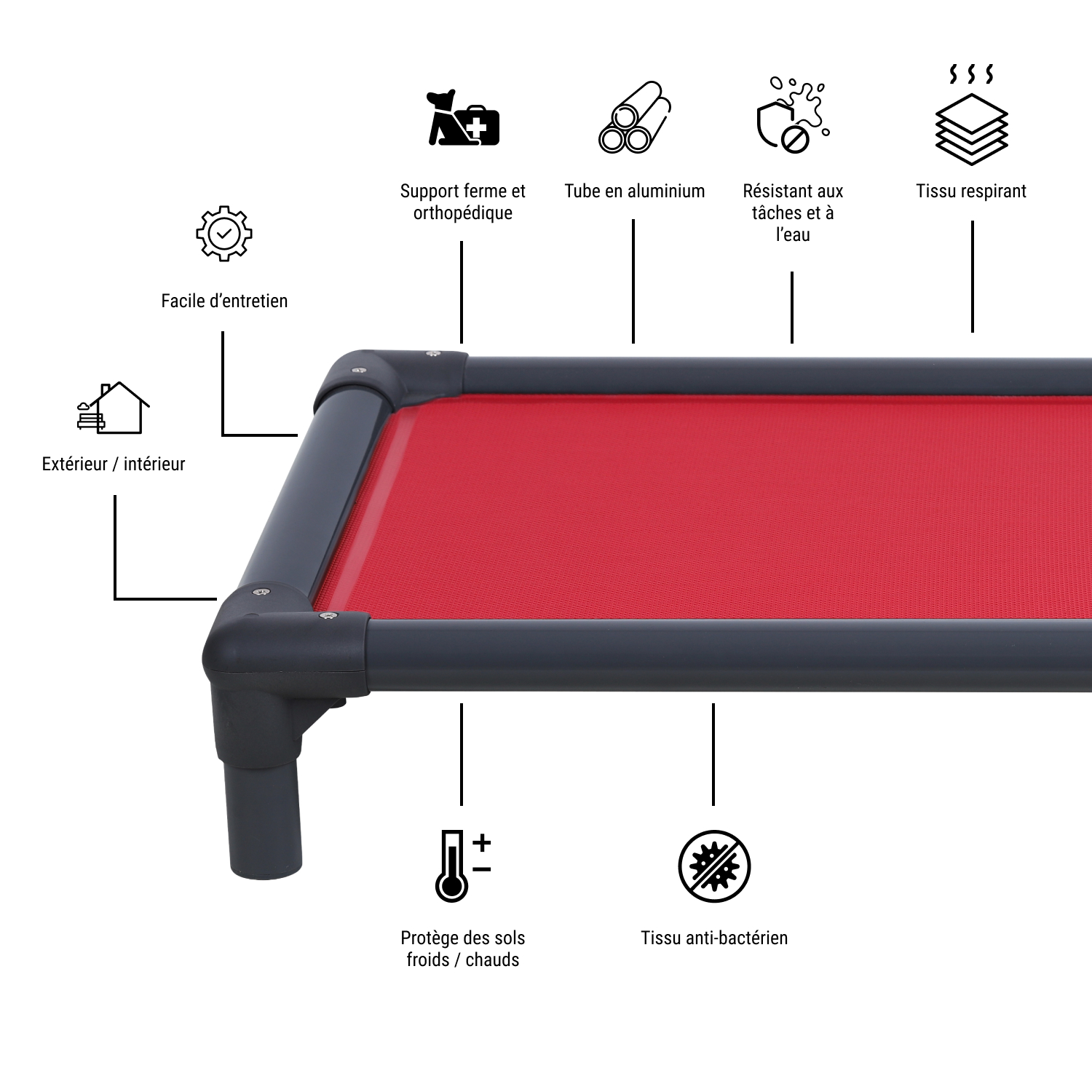 Contact
N'hésitez pas à nous contacter depuis le formulaire ci-dessous. L'équipe Kumbow se chargera de vous répondre dans les plus brefs délais.